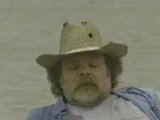 Dwight Cardiff (George Buza) is a marina operator in Possum Lake. His character replaces
Glen Brachston
and shares many traits with him. Except that Dwight seems even lazier. For example when he needed to guess the word "lazy" in the Word Game, and Red gave the clue "This runs in your family", he merely responded with "Nothing runs in my family".
Notes: Before joining the cast in season 10 George Buza guest starred as Mike Hamar's "guardian angel" Franco in the season 9 episode Angel.
Ad blocker interference detected!
Wikia is a free-to-use site that makes money from advertising. We have a modified experience for viewers using ad blockers

Wikia is not accessible if you've made further modifications. Remove the custom ad blocker rule(s) and the page will load as expected.