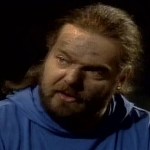 Helmut Wintergarden (B.J. Woodbury) is in charge of maintenance at
Possum Lodge
. He is big, intimidating, short tempered and always seems to be covered in grease. Few people have the courage to antagonize him and tend to back down very quickly. He seems to be poor at his job and gets many insults about his performance (but rarely to his face). In the episode
Job Security
he briefly replaces
Noel Christmas
as head of lodge security and soon starts going overboard. Despite his short fuse, Helmut is a sweet guy at heart who lives with his mom and clearly loves her a lot.
Helmut only appears during the 1992 season.
Key Segments
Edit
Ad blocker interference detected!
Wikia is a free-to-use site that makes money from advertising. We have a modified experience for viewers using ad blockers

Wikia is not accessible if you've made further modifications. Remove the custom ad blocker rule(s) and the page will load as expected.